Are you a taco-holic? Do you eat ALL the tacos? Is everyday Taco day for you? If you answered YES! to any of these, then you NEED these awesome taco themed gifts!
Taco Hair Clips - $6 from LittleDollysShop at Etsy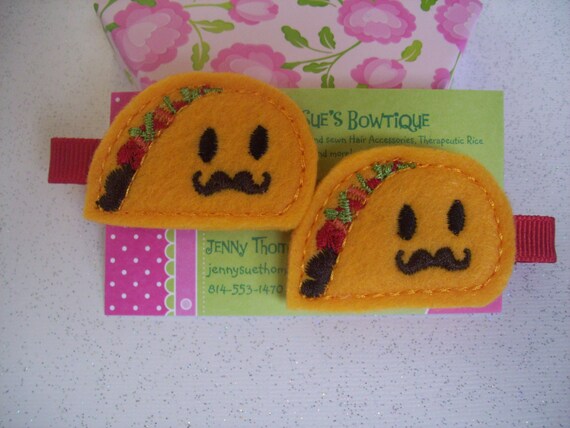 ZOMG, how could you not LOVE these little moustached cuties?? These handmade hair clips are embroidered felt appliques that scream "I <3 Tacos!"
Decorative Taco Pillows - $16 from Mymimi at Etsy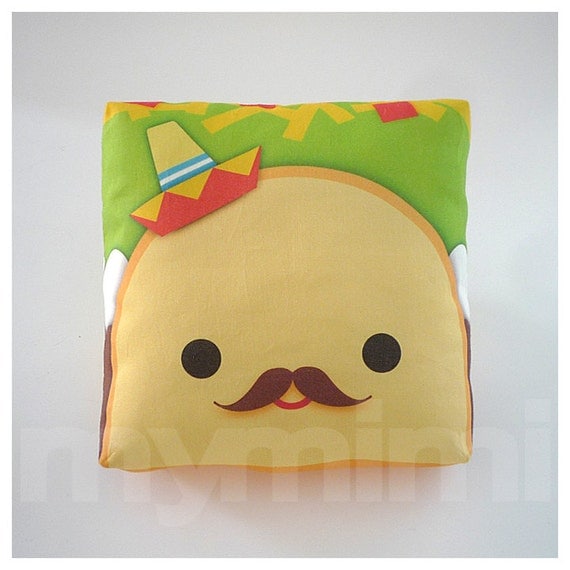 This adorable "Señor Taco" design is perfect for a kid's room, although we totally won't judge any adults who absolutely can't live without these!
The Taco Purse - $45 from KermitsDaughter at Etsy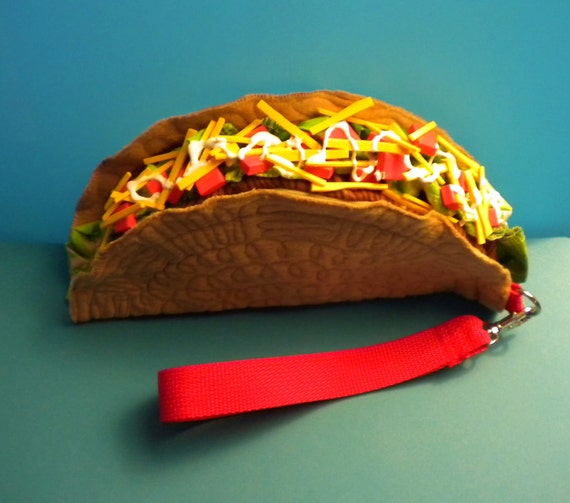 YES! This is an actual, functional purse. It's custom made with a fleece shell and zipper closure, and is an excellent place to store all those taco sauce packets you just snatched during your lunch break.
My Disney Princess Name T-Shirt - $14.99 from BadGraceApparel at Etsy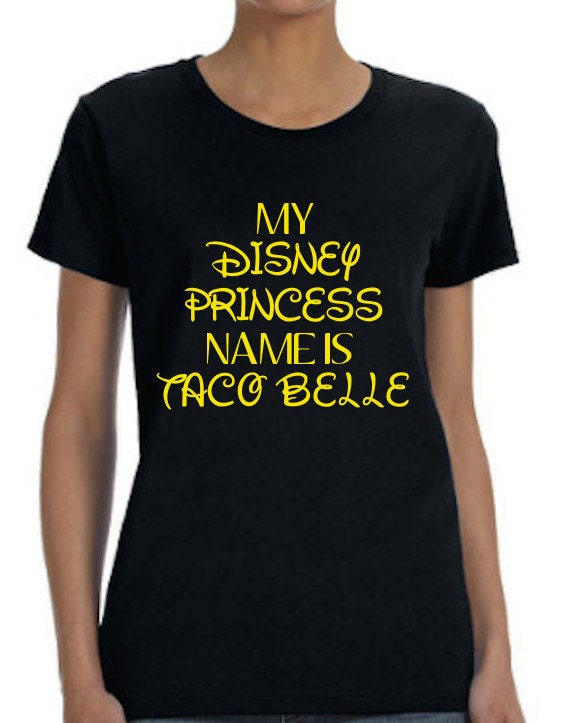 Who WOULDN'T want to be the PRINCESS of TACOS?!?!? With this t-shirt, the whole world can acknowledge your sovereignty. Let them eat nachos.